Website Design and Development
Recently updated: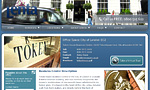 www.lentabusinesscentres.co.uk — Website and CMS for a large serviced office space provider in London, complete with animations, virtual tours and Google Maps.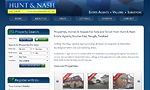 www.huntandnash.co.uk — a complete update to the website, adding a fresh new design, live twitter feeds, search-engine optimization and enhanced property display.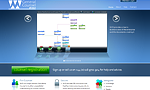 www.generalcounseldirect.com — An advanced web application, providing a comprehensive, secure, structured online storage and document management solution.
From well-designed company web sites to sophisticated e-commerce sites, web applications with ajax, and company intranets, Taupo can design a solution that meets your specification and your budget.
We believe that web sites and web applications should be portable, accessible, intuitive and stylish.
Portable technologies (PHP, ASP.NET etc) give our clients maximum flexibility and control. So that you can, in the future, choose different host providers and designers
Accessible web sites ensure that your site is standards-compliant and enables users to access your site whatever their disability or technology platform, as well as maximising your visibility to search engines. Sites designed by Taupo consistently achieve high search engine rankings, as they are structured to allow optimum visibility without compromising the users' experience.
Intuitive — simple and logical structure and navigation are key to a site's success
Well-designed and stylish to reflect your organisation's image and meet your sales and marketing objectives.
Sites created by Taupo include:
Corporate websites, company intranets and Web 2.0 applications.
E-commerce sites — linking to online, secure payment services
Content management solutions — Sites that allow non-technical staff to add pages
Examples of our work
Lotus Domino based:
(X)HTML, CSS, Javascript, AJAX front-ends, with PHP and MySQL back ends:
New: www.lentabusinesscentres.co.uk — large website, for one of the largest providers of serviced office space in London. The site features animated virtual office tours, Google Maps integration, and allows the client to maintain it, through our proprietry Content Management System.
New www.limehouseoffices.co.uk — Limehouse Court Business Centre offers attractive period office space close to Canary Wharf.
www.logsforall.co.uk — selling logs online in South Oxfordshire. Small e-commerce site, making use of OS OpenData post-code geo-location data, to allow the calculation of delivery distances, for delivery pricing.
www.photonCCD.com — e-commerce site, selling industrial CCD cameras.
www.pelicantxt.com — send SMS messages to individuals or groups, manage groups. Web 2.0 design, with a smart user interface using AJAX and subtle animation effects.
www.schoolvacancies.co.uk — Designed and developed website, and advanced Content Management System for managing online school vacancies.
www.raf-bfc.co.uk — RAF Benson Flying Club. PHP-developed flight booking and aircraft management.
www.jml-insurance.co.uk — low cost, affordable insurance products, online. Advanced, bespoke content management system allows the client to maintain pages.
www.jmlvillas.com — Holiday villa letting and rental system and website.
Some smaller sites:
All sites are designed from the start for maximum accessibility, standards compliance and search-engine-optimisation.
Contact Taupo now to see how we can build, improve or redesign your website.